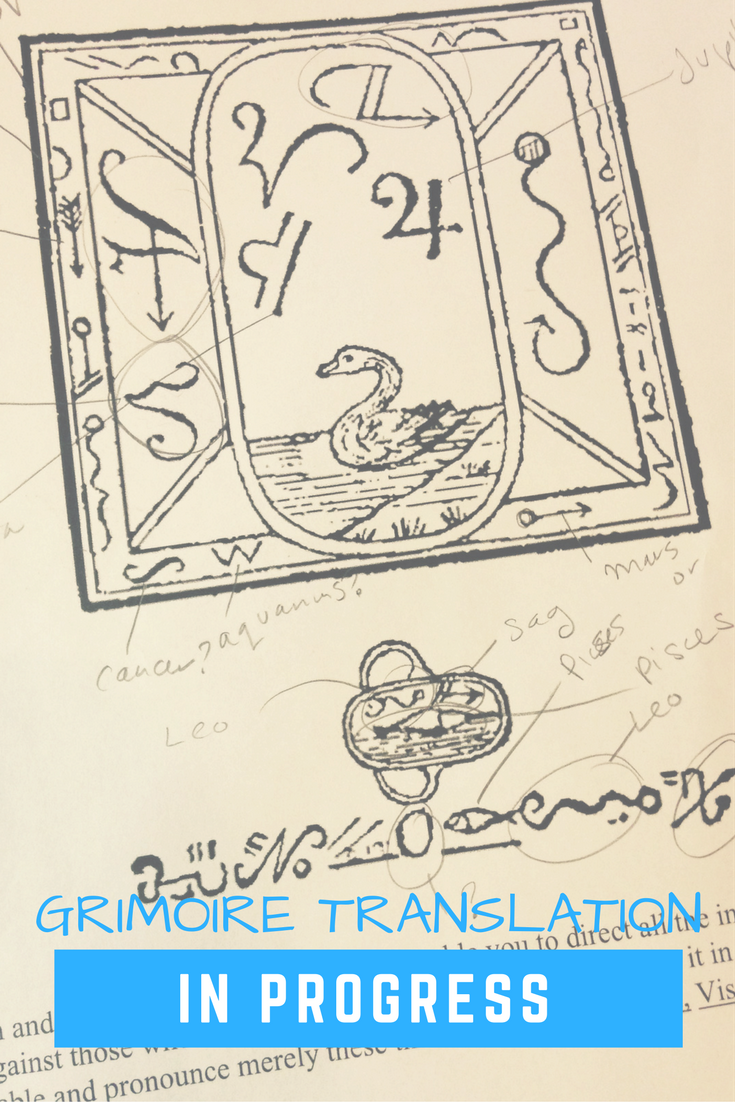 I am totally nerding out trying to decipher the scribbles that this sorceror made. I made a breakthrough this morning that helped me translate about half of the symbols!
Most of the symbols are astrological and alchemical, but a few are based on hebrew too. The challenge is that the sorceror uses some symbols that are not standard zodiac symbols, but I am figuring out standard ones are missing, and then which symbols I haven't been able to translate, and then match them up, like maybe this curly one is Cancer...Then I will need to cross reference with the best times to create certain kinds of pentacles to be sure.
This is one of my favorite grimoires, any guesses on which one it is?
Join my e-list
to be first to know when the book is on pre-order and to recieve my basics of magic mini-course which covers important terms for understanding old grimoires!
Categories: Grimoires